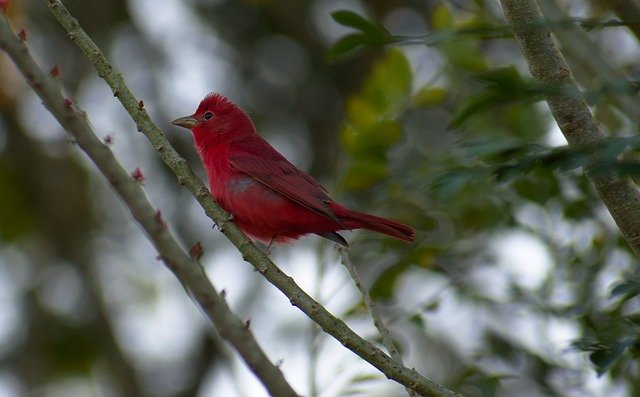 A flame of scarlet
among the branches
peering down below,
you see me standing,
gazing at you with
my binoculars.
You don't fly away,
but you flit closer,
curious and calm,
crest feather aloft.
Pit-ti-tuck, you call,
pit-ti-tuck again.
Your head swivels 'round,
Great, gleaming landscape,
green, earthly delight.
Speak to me once more
before you take flight.
I long to capture
a glimpse of the world
as perceived by one
so seemingly slight.