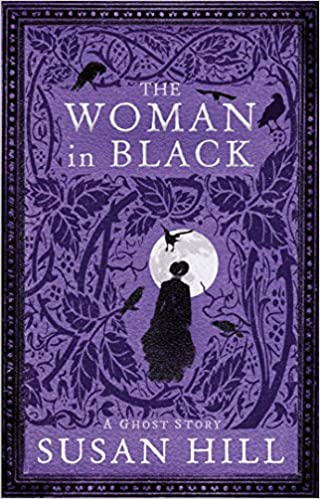 If you're looking for a classic Gothic thriller that will keep you up late at night, search no further than The Woman in Black. Though closer in length to a novella, Susan Mills delivers the solid punch of a much weightier work, hitting all the plot points you long for in a traditional haunted house story. What made the difference for me between this ghost story compared to others was the deliciously creepy setting of Crythin Gifford.
From the moment Arthur Kipps, a young solicitor from London, sets foot in the misty, windswept marshlands along the far northeastern shore of England, he's troubled by the sense that there is something very sinister about the assignment he's been given to settle the affairs of the late Mrs. Alice Drablow of Eel Marsh House. The moldering stone estate sits at the end of Nine Lives Causeway, a twisted gravel road that disappears under the murky water at every turn of the tide, rendering the house inaccessible for large portions of the day.
As the townspeople grow more suspicious of Arthur's business dealings at the house, he becomes more determined to uncover the mystery behind the shadowy specter of the woman in black who haunts the halls at night. From the strange, rhythmic creaking behind locked doors to a child's cries that echo across the gloomy, deserted marshland in the dark, Arthur gradually pieces together the tragic, decades-old secret behind the haunting of Eel Marsh House.
Even after he returns to London, Arthur cannot escape the harrowing impression the house and its ghostly inhabitant have left on him. You won't want to miss the ending of this truly terrifying psychological thriller. Susan Mills is a master of Gothic suspense. If you're a fan of Daphne DuMaurier's Rebecca and Henry James' The Turn of the Screw, grab a copy of The Woman in Black today. I promise you won't regret it.