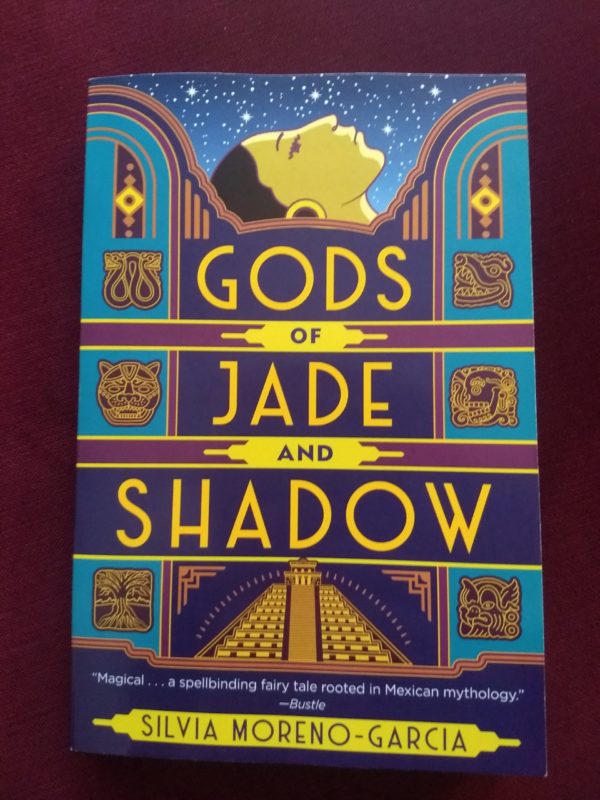 My fellow book lovers! Until now we have been sharing our collective love for books on social media or through the chance text.
Help!
I need a book fix!
What good books have you read recently?
I'm here to help, with my own recommendations at least! Like many of you, my reading interests fall across a variety of genres. Lately, I'm on a magical realism kick and Gods of Jade and Shadow captured me from the moment I opened it and started reading.
This is a fairy tale like you have never read before. It's a real Cinderella story, only with a modern twist and an exotic backdrop. In her grandfather's room, Casiopea Tun stumbles upon a mysterious wooden box containing a set of bones, accidentally releasing the spirit of one of the gods of death belonging to the Mayan underworld. Her quest?
I'm not telling. You'll have to read the story.
Old family secrets will be unearthed.
There will be romance.
Magical intrigue and escapades.
And plenty of adventure, set in a stunning landscape.
Silvia Moreno-Garcia has quickly become one of my favorite authors and I'm sure she will become one of yours, too.
Drop me a line if you decide to read this book. I'd love to hear your thoughts!