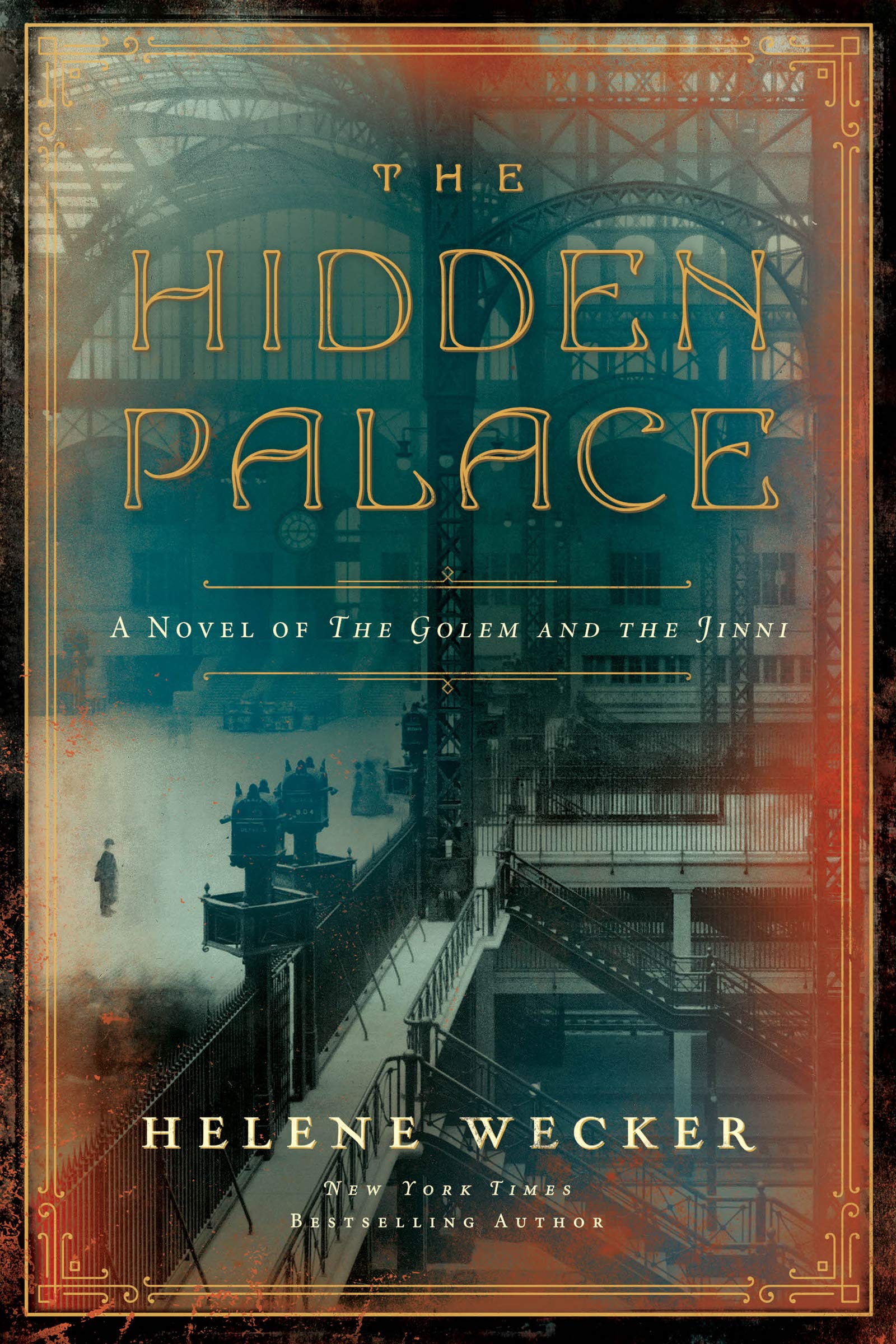 Ever wonder what it would be like if two fantastical creatures from different cultures met each other and hit it off? Look no further than Helene Wecker's The Golem and the Jinni, and its thrilling sequel, The Hidden Palace. I dusted off my copy of The Golem and the Jinni and binge read it about three days before I started the sequel. I'll admit, I'm not much of a re-reader. There's too many books out there waiting to be discovered to spend my time re-reading even the ones I love, but in this case, my appreciation of the scope of Helene Wecker's storytelling was richly rewarded.
She's not only brought early twentieth century New York City to life, she's created a host of characters, both human and magical, whose relationships survive the difficult and often harrowing circumstances immigrants faced on newly arriving in America. In this continuation of her previous story, Chava the golem, or a woman made of clay, and Ahmad the jinni, a creature of fire trapped in the body of a man, continue their journey of friendship wile the city around them rapidly changes and the world prepares for war.
Their newly budding relationship is tested when each meets another of their kind, whom they either did not presume to exist, or expect to discover wandering the streets of the metropolis. Drama unfolds as Chava and Ahmad must decide what they mean to each other while, at the same time, they must find their place among the people and neighbors with whom their lives have become intricately intertwined.
This sweeping narrative, spanning both Hebrew and Arabic folklore and creatures of legend, is sure to enthrall you as much as it did me. The characters are endearing and their struggles, while primarily brought about by magic, feel relatable and real. The story is not without its twists and turns, though, and the ending, while wholly satisfying, leaves open a delicious hint that there may yet be more books to come.
Until then, enjoy this masterful duo. The golem and the jinni have become unforgettable characters to me. Read, and tell me if it's the same for you.