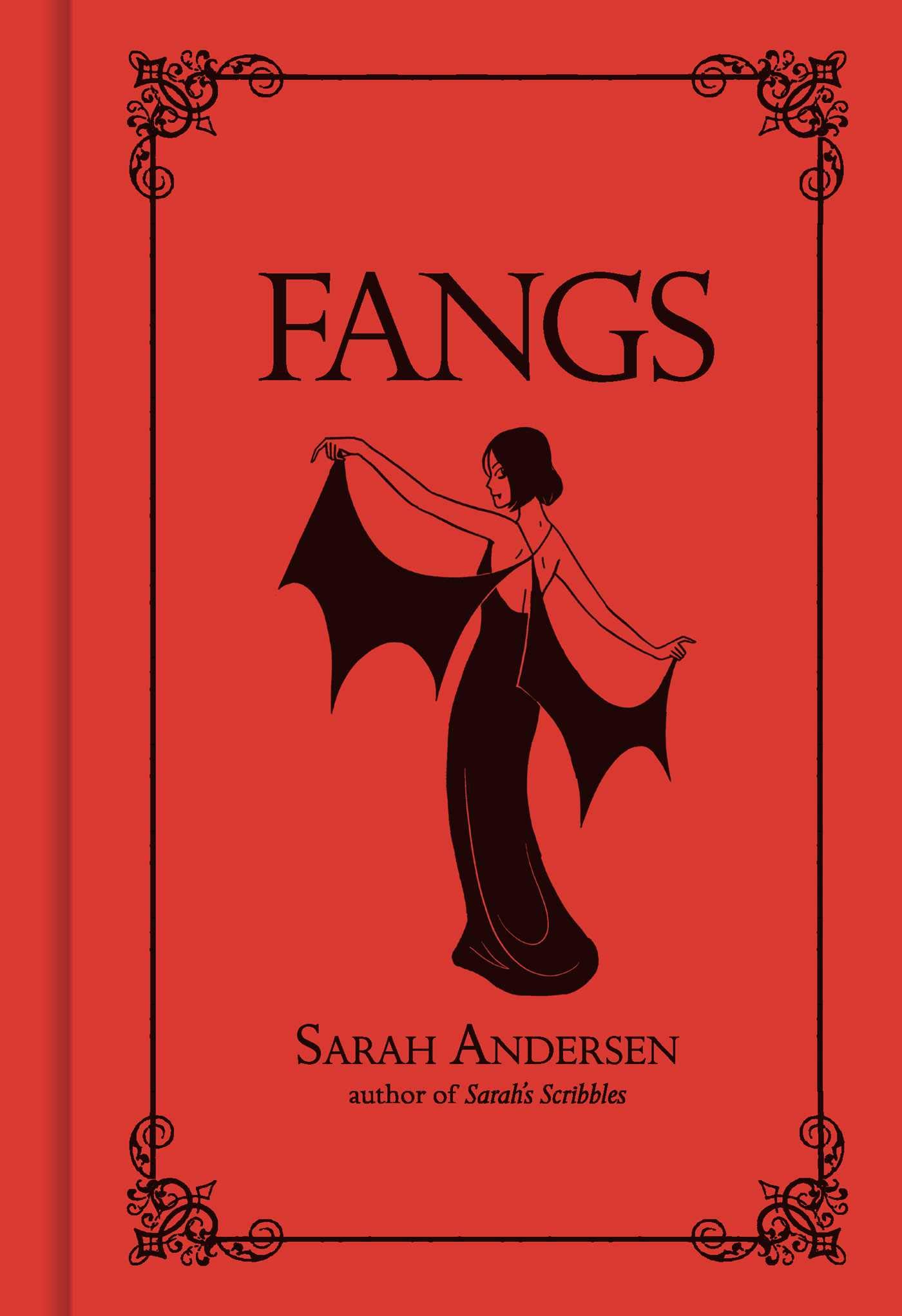 This is the first time I've recommended a graphic novel, but that's because this is one monstrously delicious spooky season treat you won't want to miss. Sarah Andersen is perhaps best known for her well-loved comics, Sarah's Scribbles, yet that same wry humor and irresistible whimsy makes its way into her charming girl-meets-boy tale, Fangs.
Elsie, a three hundred year old vampire, never anticipates running into Jimmy the werewolf when she swings by the Odditorium for a drink late one night. The two quickly discover they have more in common than they expected, though they must be willing to adapt to each others' monstrous inclinations if their relationship is going to work.
From dusky strolls to full moon transformations, dinner dates (sans garlic), and a shared love of horror movies and sinister novels, Elsie and Jimmy experience the spectrum of awkward and tender moments that come with starting a new relationship.
Sarah's brilliant illustrations had me bursting out with laughter the whole way through and wishing the story was longer by the time I reached the end.
Pick up a copy of Fangs and give it a read. I promise, your Halloween won't be the same otherwise.