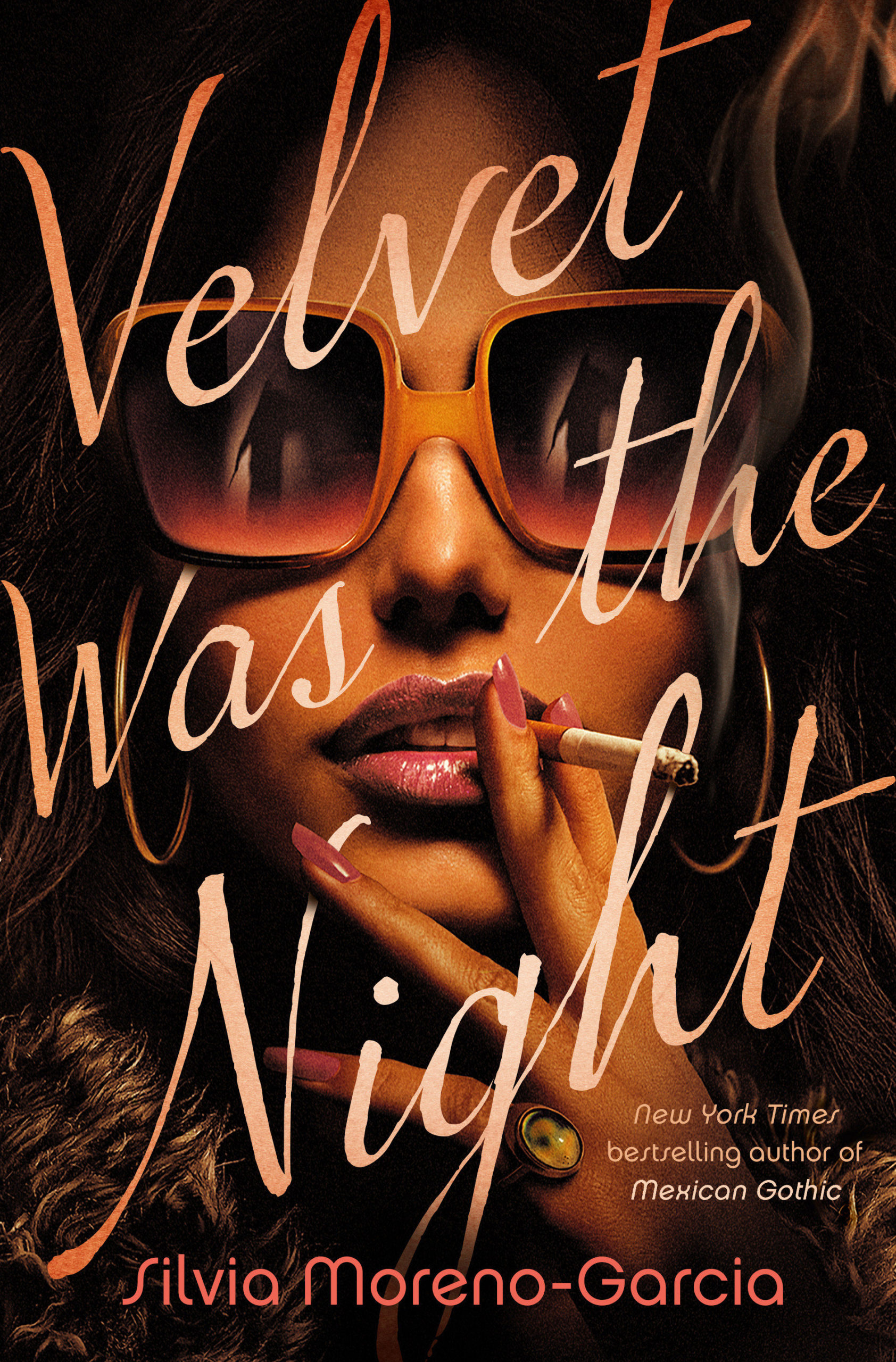 From the author of Mexican Gothic and Gods of Jade and Shadow, we now have a scintillating noir thriller set in 1970's Mexico City during the student uprisings of the Guerra sucia, the Mexican theater of the Cold War. I could not put this book down. From the outset, I was drawn to the rather eccentric life of Maite, a disgruntled legal secretary with an impressive collection of vintage vinyl albums and a penchant for obsessing over the romantic comic book Secret Romance while the city around her is steeped in revolt and political unrest.
Maite's natural curiosity leads her to begin investigating the suspicious disappearance of the beautiful, well-to-do art student who lives next-door, Leonora, whose life she both admires and envies. Along the way, she discovers Leonora's connections lead straight to the heart of the country's political foment – radical student groups and the government agents threatening to quiet any unruly dissenters.
The co-protagonist, Elvis, is every bit as intriguing as Maite. Given little choice other than to fend for himself on the streets, he's committed to working for El Mago, a tough-as-nails crime boss devoted to squelching the political activists threatening to overthrow the city. Elvis loves old movies, crossword puzzles, and memorizing his word-of-the-day. Despite not wanting to carry a gun, much less use it, his assignment is to find out where Leonora has disappeared to and why.
Danger looms on the streets as Maite and Elvis both seek to learn what has become of Leonora. A mutual love of rock 'n roll leads to a chance meeting at a cafe jukebox neither of them will ever forget, and a spiraling web of danger from which they're forced to extricate themselves. I appreciate Silvia's tight, voice-driven prose and her unconventional depiction of Maite as an antiheroine. Her storytelling genius has reached new heights as she continues to effortlessly master new genres.
Sexy, daring, and nail-bitingly suspenseful, Velvet Was the Night is sure to enthrall you, heart and soul. Give it a read. You won't regret it, I promise. It's not every day a book comes along with a classic playlist like this one.